Testimonials
I can't say enough about Renee... she is the ultimate in Acupuncturists.Professional, caring, thorough, gentle, and above all in just 5 visits I was pain free after a couple of years of suffering and seeing regular specialists in traditional medicine. Everyone I have referred to Renee feels the same way. On top of that she is sweet, funny and someone you feel blessed to know... ~ A.R.

"I highly recommend Blossoming Lotus -- because Renee is an effective and compassionate doctor and teacher.

Renee really cares and is in the business to help people. During my first visit she surprised me by naming alternative practitioners if I wanted to focus on problems within their particular specialties. Her honesty and genuine concern made me wanted to work with her. Now it has been 6 months, and I am happy to report that I am no longer constantly under the weather and am feeling that I understand my constitution and how to keep healthy. Renee is an excellent listener and is generous with her knowledge. She also impresses me with her vast interest in other healing modalities and for constantly bringing new information from recent classes into our sessions.

BTW, if you are anxious about needles as I was, you'll be okay with Renee's gentle approach!

I seriously want to keep Renee all to myself, but I have to be a responsible Yelper." ~ K.T.
"Renee is amazing with the needles! I had my first facial rejuvenation treatment the other day and can see results already. Goodbye little wrinkles - hello healthy and beauty.

The office building from the outside is boring but step into Blossoming Lotus and it's like being in a spa! The treatment table is even warmed so you can really relax." ~ J.G.
" I had problem sleeping for a week, and my body was in total exhaustion. I never had acupuncture before but I decided to give it a try. Renee's warm personality and attentiveness made me feel that I would be well taken care of. She was very detailed in her intake during her interview with me. She looked at my tongue, took my pulses and the needling didn't hurt. I felt very relaxed when the energy started circulating in my body and that night, I had a good night's sleep!" ~ G.W.
" Renee is an excellent healer. My husband and I went to SF to visit family and in the process of traveling from VA he caught a really nasty cold. He was pretty sick for a few days. A friend recommended we go see Renee. She is so kind and gentle. Her needling skills are wonderful. My husband who is deathly afraid of needles said "it didn't hurt at all." Amazing." ~ S.P.
"If you are looking for an acupuncturist that combines skill, knowledge AND intuition - look no further!!! Renee Chan utilizes all of these things and more. Her depth of understanding and compassion go beyond expectation. I have had the great pleasure of knowing Renee extremely well for the past 5 years. And I can truly say that she is on the top of my list as being a truly exceptional healer.

Renee's touch is like no other I have ever experienced before. She really is one of the most intuitive healer's I have had the pleasure of seeing. She easily finds a person's core issue and is able to implement a treatment plan that will restore them to optimum health. At times, she combines sound therapy and other healing modalities in order to better target a crucial problem.

Personally I have received treatments from Renee that focused on primary issues such as: pain control, increasing my energy when I felt lethargic, psychological issues and beauty.

The psychological issues that Renee has helped me with include but are not limited to: quicker healing from a broken heart; answering questions like: "what do I want to do with my life?" or "what am I supposed to do next?" and even helping me gain the confidence to move forward on my own path.

Her studies with Mary Elizabeth Wakefield have gained her a certification in facial rejuvenation and I have experienced her work in this area first-hand. She has an amazingly gentile touch and was able to alleviate some of my TMJ issues as well as eliminate the dark circles under my eyes.

I can't say enough about the talents of this amazingly tender and talented acupuncturist."
~ K.H.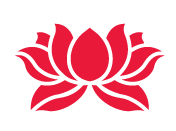 Copyright © 2013 Blossoming Lotus Acupuncture & Renee Chan