Welcome to Blossoming Lotus Acupuncture.
Prior to your appointment, we have a mandatory protocol for patients to follow and also a COVID-19 consent form to sign.

Please follow this link to access the protocol and consent form.
We are offering telehealth appointments.
Stay healthy, safe and strong!
The story of the lotus flower

The lotus flower's life begins as a root buried under murky waters. Despite such unwelcoming conditions, the lotus grows through murky waters and becomes a beautiful and pure flower.
Like the lotus flower's power to grow out from adversity, your mind, body and spirit has the innate power and knowledge to heal itself from illnesses and dis-eases.
Our goal is to assist you in this process with Chinese Medicine. In Chinese Medicine, dis-ease forms when there are imbalances in the body, mind and spirit. Chinese medicine brings balance and harmony through acupuncture, herbal medicine, nutritional counseling, and other modalities such as cupping, Gua Sha, Tui Na and moxabustion. It treats the root, which is the cause of a dis-ease, as well as the symptoms. Without taking care of the root, the symtoms will keep recuring.
Because every person has a different constitution, living environment, lifestyle, and belief system, we are dedicated to working with your individual needs for a healthier mind, body and spirit.
Free consultation
Please call us at 415.695.4835
for a free 15 minute consultation.
You are also welcome to come and visit our office to see if we are a good fit for you.
Our specialization
TCM Dermatology
Fertility/Women's
health
Facial Rejuvenation
Stress Management
Pain Manangement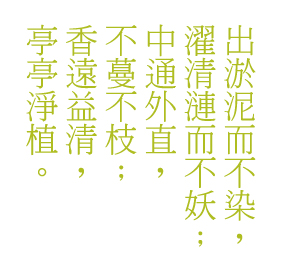 2030 Divisadero Street
Suite 3
San Francisco, CA 94115
Map showing location of our clinic.
Hours of Operation
Tuesday 10:30am - 5:30pm


Thursday 10:30am - 5:30pm


Sunday 10:30am - 5:30pm
By appointment only
To schedule an appointment,
please call 415.695.4835

Copyright © 2023 Blossoming Lotus Acupuncture & Renee Chan