About Us
Renee Chan is a native of Hong Kong where Chinese Medicine is part of the culture. Her decision to pursue a career in Chinese Medicine stemmed from her own declining health during her first career as an art director in advertising companies. The long hours and stressful work situation slowly caused her to fall ill frequently.
It was around this time that she decided to take a break from her career and eventually started working for a holistic doctor. Through working at the clinic, she discovered the joy of witnessing patients heal. She was inspired to follow this path and decided to become a Chinese Medicine practitioner.
She is constantly updating and enhancing her knowledge because she believes that this will benefit her patients tremendously.
Renee's background in Chinese culture has helped her in understanding the depths of Chinese Medicine. Along with her knowledge in other modalities, she is able to bring together what is most beneficial to her patients. She feels joy and honor in accompanying her patients in their healing journeys.
Education & Internship: Renee received her Master of Science in Traditional Chinese Medicine from American College of Traditional Chinese Medicine. In addition to her internship at the ACTCM Community Clinic, she has also interned at the ACTCM Community Ear Clinic and the Haight Ashbury Free Clinic.

Internship in China: She has completed the Advanced Clinic Internship program at Zhejiang University of Chinese Medicine in Hang Zhou, China, where she studied with doctors specializing in Internal Medicine, Dermatology, Gynecology and Acupuncture.
Chinese Medicine Dermatology: She is a certified specialist in Chinese Medicine Dermatology, a graduate of the very first program of this specialty in the US offered by American College of Traditional Chinese Medicine.
Renee has also completed the Chinese Medicine Dermatology Certificate Course offered by Mazin Al-Khafaji, and is a member of his Register of Chinese Medicine Dermatology & Inflammatory Disease.
Functional Medicine Dermatology: Renee is currently studying in a course on functional medicine dermatology offered by Dr. Julie Greenberg of Root Cause Dermatology.

Nutritional Educator: Renee is a graduate of Bauman College where she earned her certificate for Nutritional Educator.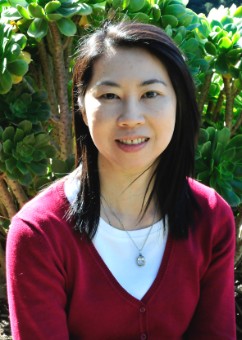 It would be my pleasure and honor to assist anyone who is interested in pursuing great health and leading a balanced and healthy way of living.

Copyright © 2023 Blossoming Lotus Acupuncture & Renee Chan